NFL Draft Overview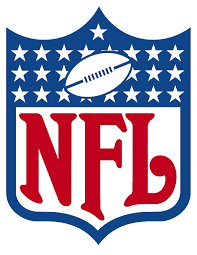 The NFL Draft is an exciting time for every organization/fanbase, hope is in the air as every team has the chance to bring in a class that jumpstarts a rebuild or puts the finishing touches on a championship roster.  
Just like anything in the past year though, Covid-19 played a role in the draft process and results. NFL area scouts are usually on the road for months but this year they were forced to do evaluations from home, which, in the age of technology might not seem too different but results were felt over the draft weekend as teams opted for guys with a lot of playing time at big schools over lesser-known guys that might have higher ceilings. Another big topic this draft season was how opt-outs would be affected and, long story short, if a player wasn't a bona fide 1st round talent opting out was a bad idea.  
A big trend in NFL media is to give out "draft grades" or "winners and losers" immediately following the draft. While it's understandable that people need to get their clicks in, it's impossible to judge an NFL draft class definitively within the first year, let alone within the first 48 hours. Exhibit A is Colts linebacker Darius Leonard being dubbed the "worst pick in the draft" by Bleacher Report after he was picked 36th overall in the 2018 draft. All Leonard has done since then is win Defensive Rookie of the Year and become one of the best off-ball linebackers in the league. Now that's not to say draft classes can't be judged by perceived value but let's not get carried away calling for General Manger's jobs immediately following draft weekend because it'll be a few years before the results can be accurately analyzed. 
At least one fan came away happy with the way their team drafted as TJ Pemberton, panthers' fan, said "I think the panthers had a very good draft, they found a way to address needs while they got the best players of their position value." Draft pundits tended to agree as Daniel Jeremiah of NFL Network says the Panthers had two of the top value picks in the entire draft. 
Another thing we saw continue was the emphasis on "premium positions" in the first round, those being quarterback, offensive tackle, wide receiver, cornerback, and edge rusher. Of the 32 first round picks, 25 of them were a player at one of those five positions. So even though football is still won and lost in the trenches, today's league is a passing one, and one thing those positions all have in common is their pass-centric nature, so if a team doesn't have a high caliber player at one of those positions, they'd better find it.  
At the end of the day, the NFL Draft is an exciting time for every fanbase, team, and anyone who cares about the league in general but it's still only the beginning of every player's journey in this league and there are undoubtedly going to be surprises, disappointments, tragic moments, and heroic performances from players up and down the draft board. Like a great movie series that culminates in a dramatic ending every first Sunday in February, the draft has the chance to be the exposition of that ever-evolving story, and it takes place every Spring. 
Sources 
https://www.nfl.com/videos/daniel-jeremiah-shares-final-thoughts-on-2021-draft 
https://www.espn.com/nfl/draft/rounds 
https://bleacherreport.com/articles/2773118-nfl-draft-2018-results-reviewing-this-years-worst-picks