Lady Raiders Lacrosse 2021-22 Season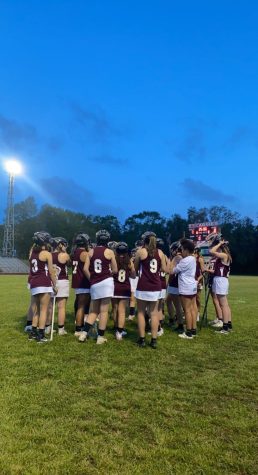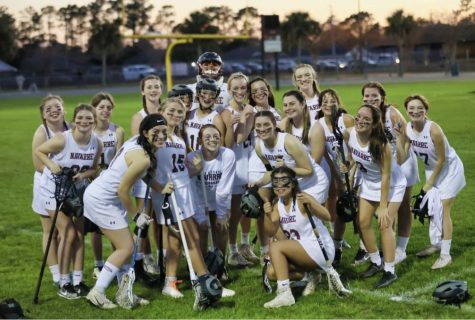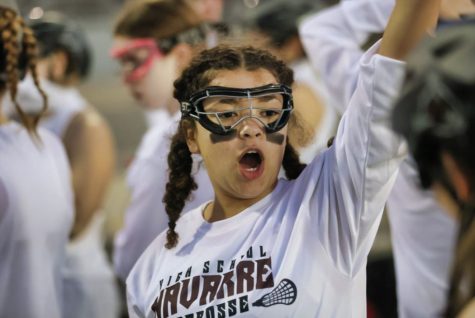 Advancing in the spotlight
Starting their 2nd season of Lacrosse at Navarre High School, The Girls Lax team has been growing in popularity with students. Not long ago Lacrosse was simply an idea and dream in the eyes of the students and staff at the school. During the 2019-2018 school year, ROTC hosted a club for the sport with Coach Grier. This club gave a chance for students who were interested in actually playing Lacrosse could come out after school with their own gear and play scrimmages and discuss the sport.  In 2020, before the Global Pandemic hit, Lacrosse was officially apart of the sport list at Navarre High.  Lacrosse has opened up many opportunities for Girls for not only their career at Navarre but also opportunities for their future.
Not only is Girls lacrosse one of the fastest growing sports for colleges in the sunshine state right now, it also is in high school which is giving these students the opportunity for scouts to come out for scholarships. This season's captain, Senior Cheyenne Beasley has been driving the team for her pushes and goals. Beasley has scored 14 goals this season which is about percent of the goals this year. "I go out there and I put all 110% into the game, it's all about the drive to win and how badly you want it." Beasley states. Our goalie, Senior Ariana Perez has also been a big aspect of the team. Perez has made 40+ saves throughout this season. In a interview with Perez she talks about how she feels about her place on the team, " I feel as though I'm sometimes hard on them when it comes to practices and on the field but its all out of love for them to win".  Many of these girls have been given a great opportunity to shine through the sport, and it continues to grow with each season. The Lady Raiders will be holding their Annual Senior Night on April 8th @5pm against West Florida on the Raider Football field.
Their first districts game will be held on April 12th @6pm in an away game against Tate.
If you are interested in joining Girls Lacrosse next year for the 2022-2023 season be sure to be on the look out for more information later this year in September.