Superbowl
As we all know, the Superbowl is to be held in just under 2 weeks on February 7th. The competing teams will be the Kansas City Chiefs against the Tampa Bay Buccaneers. This year's Superbowl is somewhat special, given that the Buccaneers are competing. Those who follow football know that this season the Buccaneers were able to pick up Tom Brady, the former quarterback for the New England Patriots, along with Rob Gronkowski, a tight end for the Patriots. Brady had initially left the Patriots due to internal conflicts with the team's management, and Gronkowski had come out of retirement to join Brady on the Buccaneers, making both star players to be teammates again, though on separate teams. At the beginning of the season, there was speculation about if the Buccaneers would be notably more successful with their newly-signed players, but with Brady and Gronkowski making it to the Superbowl during their first season with the team, it's certainly out of the question to doubt their successfulness now. This is juxtaposed with the New England Patriots' notably worse-than-average performance this season, not being able to make it to the playoffs. Of course, the Kansas City Chiefs' performance can't be ignored. The Chiefs' quarterback, Patrick Mahomes, has only been playing in the NFL for 3 years, but some are going as far as to describe Mahomes to be one of the best quarterbacks of all time. Undoubtedly, with star players on both teams competing in this Superbowl, it's a tossup right now to call who will win it. But one thing's for certain, both teams will play hard for the victory, and the commercials will be first-rate.
About the Writer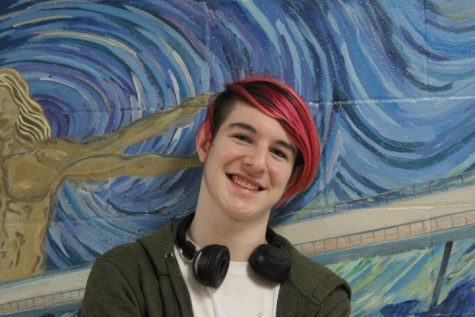 Logan Russell, Anchor, Staff Member
Logan Russell is currently a junior at Navarre High School. He is currently an anchor for Raider News and hopes to keep students up to date in the latest...