The Peculiar Lore of NHS
Navarre High School planted its roots in 1996; when compared to a school like Gulf Breeze, founded in 1971, it's no question that NHS is a new school. One may question how much history the campus could have. 
The truth is, NHS has quite a few stories. From its teachers to its topography, NHS has both new and old history that has been fostered by students and staff members alike. Teachers Mr. Greg Boozer, Mr. Ian Turoff, and Ms. Suzanne Wilcox all have stories to share. 
For instance, Mr. Boozer and Guidance Counselor Mr. Robert Mahone have their own band. Mr. Boozer reported that the band "didn't really have a name," but that he and Mahone have referred to their band as the Mahones- a play on the name of the Ramones. Together, the duo performs songs by the Beastie Boys and other classic bands. Both men can play a variety of instruments including bass, drums and guitar. The two often switch roles in the band, though Boozer said that between the two of them, Mahone plays the drums most often.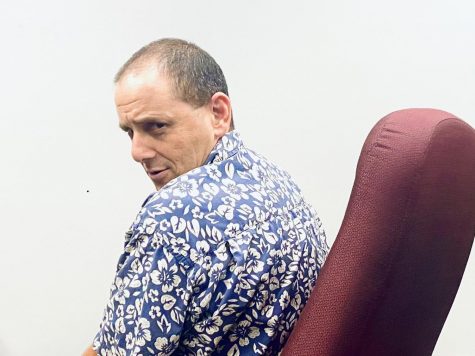 Then there's Mr. Turoff, who's perhaps best known for hanging random objects from his ceiling. He claims to have eight objects dangling from the roof; Turoff stated that all these objects were small ones with no value. They should make no sense, he later asserted. 
This aerial collage was initiated by a student with a cup. At random, a student approached Turoff and requested to hang the cup from the classroom ceiling. Mr. Turoff agreed, and thus sparked the renaissance that is Mr. Turoff's room. Other pieces of the collage include Donkey the Bull and a bag of chip. Bag of chip is not a typo. There is a bag containing a single chip on Mr. Turoff's ceiling. The bag is unopened; when asked if he were certain that the bag of chip was indeed a bag of chip, Turoff was adamant that only the scrape of a lone chip can be heard when one shakes the bag. The chip was donated by Jason Pooler; Donkey the Bull was obtained from Mrs. Tami McConnell.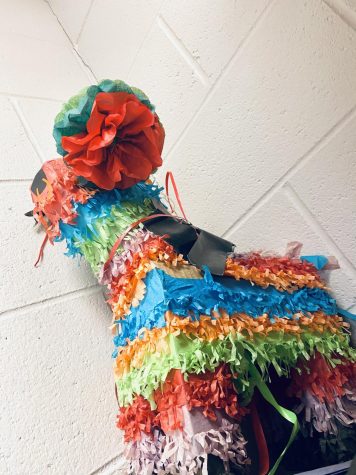 Donkey the Bull is a piñata. Mrs. McConnell believes Donkey the Bull to be a donkey due to the piñata's general appearance. When the piñata came into Mr. Turoff's possession, however, Turoff noticed that it had a nose ring. Seeking out compromise, it was decided that the piñata would be called Donkey the Bull (DtB). Student Casey Kern befriended the piñata, and in honor of their friendship, Donkey the Bull was hung above Kern's seat. DtB has remained there since. -Up until recently, when gravity assaulted Donkey the Bull. 
DtB was left bodiless; only DtB's head remained attached to the ceiling. To rejoin body and head, Donkey the Bull has undergone glue reattachment surgery. In other donkey-related news, Turoff mentioned that NHS once partook in donkey basketball. Students were required to play basketball while utilizing donkeys: the catch? The donkeys were trained in unique ways. One of the donkeys walked backwards while another donkey wouldn't allow riders. The latter donkey would move only when a student held its reigns and ran. 
There are two retention ponds on Navarre High School's campus. One, near the 400 hallway, is unnamed. The other pond is called Lake Louise in honor of Mrs. Louise Driggers, the first principal of NHS. Ms. Wilcox mentioned that the NHS baseball team often hit baseballs into Lake Louise and would proclaim that the baseballs were offerings. When questioned whether students had once spent time together near the lakes, Wilcox answered no: "It's just gross." 
https://www.wikiwand.com/en/Gulf_Breeze_High_School 
https://www.wikiwand.com/en/Navarre_High_School